Best Customer Service
Call now
for a free and no obligation quote.
WE OFFER BASIC AND FULL SERVICE CLEAN-UPS!
Tree Removal and Tree Trimming
We can assist you in:
Restoration: Selective pruning to improve the structure, form, and appearance of trees that have been severely headed, vandalized, or damaged
Vista pruning: Selective pruning to allow a specific view, usually by creating "windows" through the tree's crown
Hazard reduction tree pruning: Selective pruning to prevent dangerous situations and associated damage from occurring such as felled trees during storms
Crown raising: Selective pruning to provide vertical clearance
Crown thinning and tree trimming: Selective pruning to reduce density of live branches, usually by removing entire branches
Crown cleaning and pruning: Selective pruning to remove one or more of the following parts: dead, diseased, and / or broken branches
Crown reduction tree pruning: Selective pruning to decrease height and / or spread by removing specified branches
Young tree pruning and trimming: Selective pruning to train young trees to maintain structural integrity
TREE FELLING

No tree is too big or difficult for our qualified and experienced team to fell.
Felling a tree with a chainsaw is a dangerous task that requires careful planning, experience and the right equipment. We are professionals with extensive experience in felling coups across the area.
We bring with us the necessary knowledge, skills and experience together with the right felling support tools, to ensure your trees are felled safely and in the direction you want them to fall.
Our safe and professional approach to tree felling means you don't need to worry about your tree causing any damage to your property when it is removed.

TREE REMOVAL / STORM DAMAGE / CLEAN UP
Tree removal requires a high level of skill and well-maintained equipment and machinery.
Our staff are trained to the highest standards and we purchase only the best quality equipment to complete our work.
We use the latest equipment to safely remove any size tree from the most confined urban spaces without doing any damage to your property.
Our tree removals are managed safely, quickly and cleanly so you won't be left with any unwanted debris or clean-up - apart from your missing tree, you wouldn't even know we had been.
Your tree may need to be removed for a number of reasons. Whether your tree has suffered storm damage, outgrown its space or simply being moved to make way for development, we can provide you with the right expertise and equipment to get the job done.
Safety is our number one priority and you can rest easy knowing that we are insured to protect you, your property and our staff in the unlikely event or incident.
Get in touch with us about your tree removal today.
If a tree falls on your home, or is blocking access to your complex, emergency tree removal crews are available to help you with any of your emergency tree service needs.
TREE STUMP REMOVAL
Do you have an old tree stump on your property that you've been meaningful to get rid of?
We can help you regain that much-needed space, remove the hazard and improve the look of your property.
With specialist stump grinding equipment and qualified staff, we can offer stump removal solutions for any situation - we can just remove stumps in those hard to reach places like raised garden beds.
Our landscaping company Rochester MN will completely remove your stump, leaving the area clean and tidy ready for you to make use of your newly-reclaimed space.
TREE REMOVAL WITH CRANES

Sometimes using a crane is a cheaper, quicker and safer option to remove your tree.
After inspecting the size of your tree, its location and current state, xxx will advise if a crane is required. And don't worry, we can arrange the crane for you.
We have been working closely with certified crane companies who are familiar with tree removals for several years.
Depending on the state of your tree, removing it manually may be too dangerous for our staff, you and your property - this is where a crane is a must-have.
FORMATIVE TREE TRIMMING
Pruning trees while they are still young will save you time and money in the long run.
Establishing a good structure or primary branches while your tree is young means it will develop a strong framework that requires less corrective pruning as it features.
Getting in early encouraged sound trunk development and growth, and also provides an opportunity to remove any structural defects before they become bigger problems.
Pruning young trees is often referred to as 'training' while the tree is still in its growth phase.
The ability to shape the structural integrity of trees at a young age is equally known to make them more resilient to harsh weather conditions such as storms when they mature.
DEADWOOD REMOVAL
Do you have dead branches on your trees? If dead branches are not removed they can pose a serious risk to your property, particularly if they are hanging over your home.
Deadwood is simply nature's way of trees rejuvenating themselves. As trees grow they often shed their unwanted branches and replace them with new ones.
We can remove the dead branches from your tree to ensure your property is safe, your trees continue to grow to their full potential, and the natural aesthetics or your area is maintained.
Remember, don't wait for a storm to come through your property - be prepared by maintaining your trees and removing unwanted hazards.
STUMP GRINDING
Stump Flushing & Stump Grinding
If replanting a new tree is in your landscape plan or if you simply wish to have no remnants or your tree remaining, stump grinding is an option.
END-WEIGHT REDUCTION PRUNING
Is your tree starting to impede on nearby power lines, grow closer to your roof or block the sun from your favorite spot?
If there's one thing we know about trees, it's that they don't always grow how or where we want them to.
Weight reduction refers to reducing your trees through selective branch removal, while also maintaining its good health, natural form and structural integrity.
This corrective measure means you can continue to live harmoniously with your tree in the urban environment for many years to come.
HEDGE TRIMMING
If kept in good condition, have the potential to be the standout feature on your property - but regular maintenance is absolutely critical to achieving this.
We understand that hedging is a skill, and that's why we have dedicated members of our team who specialize in the task.
We have the skills, experience and equipment to trim hedges of all sizes, and depending on the species, mold them to a shape you like with strong attention to detail and precision.
Not only will your hedges prove valuable as screens, but with regular maintenance these hedges can be the most attractive features of your garden.
We can offer advice on the best plant species and regular care plan to meet your hedge requirements, and to ensure you get optimum results from your hedge.
HABITAT PRUNING
Would you like to attract more birds and wildlife to your property?
Hundreds of American wildlife species use tree hollows for nesting sites, shelters and safe refuges – and with exciting new concepts we can bring these into your very own backyard.
A growing trend, habitat pruning allows you to turn dead or living trees into safe and valuable habitat for a wide range of native species.
We can identify what types of trees would be best suited to prune for habitat on your property. Hollows can accommodate existing wildlife or be used to encourage new species into your area.
Before you know it you would have created a new ecosystem in your very own backyard.
CABLING AND BRACING / DYNAMIC AND STEEL CABLE BRACING AND FALL ARREST
Does your tree have dangerous limbs that are posing a threat to your property?
Sometimes due to the size of your tree we can't remove the dangerous limbs without causing significant harm to your tree through heavy pruning or removing the tree entirely.
Cabling and bracing are techniques which allow us to provide a support system for your tree, while reducing the risk to your property and maintaining your tree's health.
It uses other limbs as anchors, taking the weight off the weaker and more fragile ones.
We perform two different types of bracing:
1) The use of steel rods bolted into the tree to provide rigid support.
2) The use of a flexible nylon bracing system which is non-invasive and allows trees to move freely. However, this is not a fail-safe system as the bracing is not UV resistant, as such, we recommend annual inspections.
We can inspect your trees for structural weaknesses and recommend the best type of cable bracing to mee
landscaper Rochester MN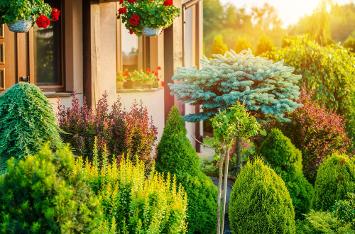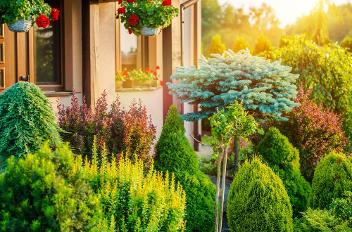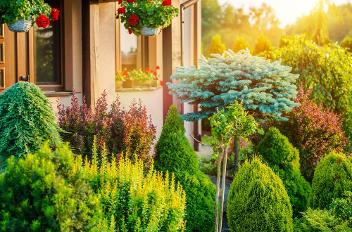 © Copyright landscaping-albuquerque.com